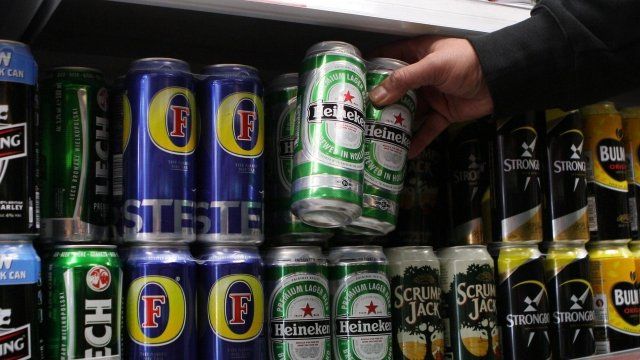 Video
MP would be 'devastated' if drink price plan dropped
It is reported the government is on the verge of dropping plans for a minimum price for alcohol in England and Wales.
The cabinet is said to be split on the issue with objections being raised on the basis of legality, effectiveness and possible cost to the Exchequer.
The Conservative MP, Sarah Wollaston, who's a former GP, said she was "devastated" by the decision: "Whenever alcohol is too cheap, people die... when you are selling alcohol for 22 pence a unit."
"It's costing us around £21bn a year for us to deal with the crime and violence and the medical costs of it," she explained.
David Davis, a former shadow home secretary, said the policy would affect everyone, not just the problem drinkers in society.
"This is a blunderbuss of a policy... it will hit poor people, it will hit people in the north, it will hit the pensioner having their one bottle of wine a week, it will hit the couple doing the same, and it's going to transfer a billion pounds from the public to the people who sell alcohol and it's not going to work," he said.
First broadcast on BBC Radio 4's Today programme on Wednesday 13 March 2013.
13 Mar 2013

From the section

UK