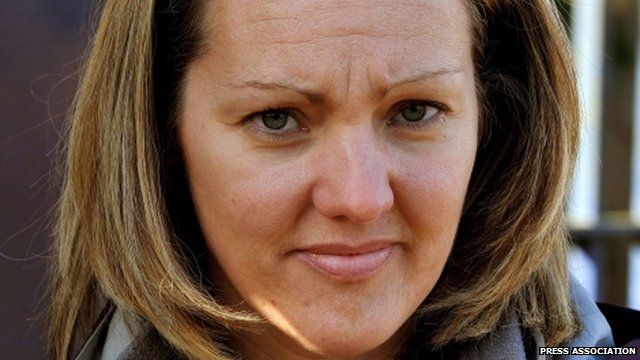 Video
Sgt Danny Nightingale conviction appeal
This morning the SAS soldier, Sgt Danny Nightingale, prosecuted for the illegal possession of a gun and over 300 rounds of ammunition goes to court to try to overturn his conviction.
Sgt Danny Nightingale was jailed for 18 months after a court martial in November last year. He pleaded guilty to possessing a 9mm Glock pistol which he said he was given as gift during a tour of Iraq in 2007.
His friends and family have always said that Danny Nightingale had no idea the gun had followed him back to the UK in his personal belongings because of a brain injury he suffered on a charity race in the Amazon Basin which had caused memory loss.
This morning judges at the Court of Appeal in London will decide whether Sgt Nightingale's conviction will be quashed altogether. His wife, Sally Nightingale, explained to BBC Radio 5 live Victoria Derbyshire why they were staying 'positive'.