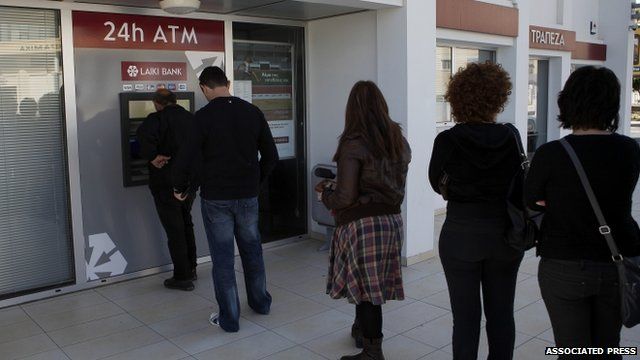 Video
Papadopoulos: 'It is a lose lose situation'
Politicians in Cyprus are due to vote on controversial measures which could see a tax of up to 10% applied to saver's bank accounts.
Nicholas Papadopoulos is member of the Cypriot government and Chairman of the Finance and Budget Committee in the House of Representatives.
He told BBC Radio 5 live's Breakfast why the vote is a 'lose, lose situation' for Cyprus and about the increasing political voices wanting to 'examine exiting the Euro'.