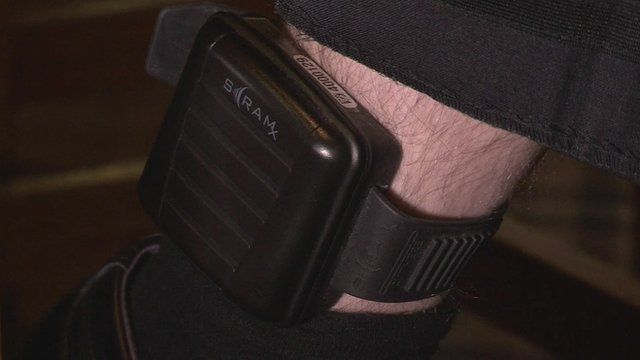 Video
How ankle bracelets test alcohol
Ankle bracelets are being used to monitor levels of alcohol in family protection cases.
The devices have been used previously to reduce anti-social behaviour, but have never been used before in cases where a parent's alcohol abuse put children at risk.
The ScramX bracelet, widely used in the United States, has been tested by the Family Drug and Alcohol Court in London.
Some parents with alcohol addiction problems involved in care proceedings volunteered to wear the bracelet enabling the court to remotely monitor their alcohol consumption.
One parent involved in the trial told the BBC that the innovative court programme, "kept my family together".
Dr Claire George, laboratory director at drug testing firm Concateno, demonstrates the operation of an alcohol monitoring bracelet with the assistance of George Baggaley, who works with the firm.
22 Mar 2013

From the section

UK