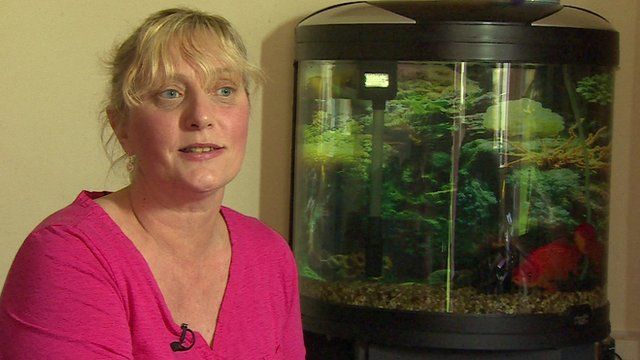 Video
'Bedroom tax means we're going to lose £200 a month'
Caroline Egglestone lives on a housing estate owned by a housing association in Bracknell, Berkshire.
Three of her four sons no longer live at home, while her youngest has special needs and goes to a special needs school.
Her husband has a full-time, low-paid job, and Caroline says the family stand to lose about £200 per month as a result of the changes to housing benefit which come into effect in April.
She says that they would be happy to downsize, but the only suitable property they have been offered is in Cheshire, about 150 miles (240km) away.
Go to next video: 'A lot of disabled people are scared'