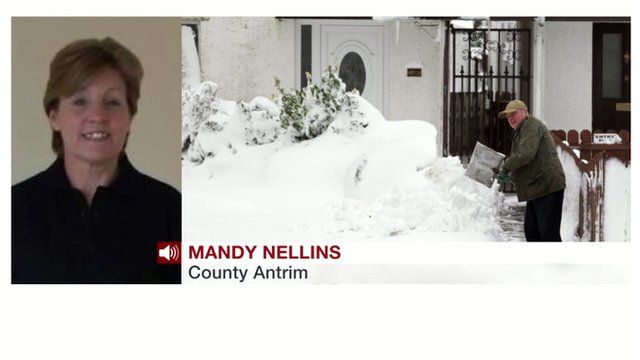 Video
Wintry weather in Northern Ireland: Your story
Thousands of homes around the UK remain without electricity after severe weather disrupted supplies.
About 10,000 properties in Northern Ireland, up to 10,000 in Scotland and 500 in Wales lack power, and more than 200 in west Cumbria in England.
Weather warnings also remain in place across much of the UK after two days of wintry conditions.
Mandy Nellins from County Antrim, Northern Ireland spoke to the BBC News Channel describing the severe conditions in her area.