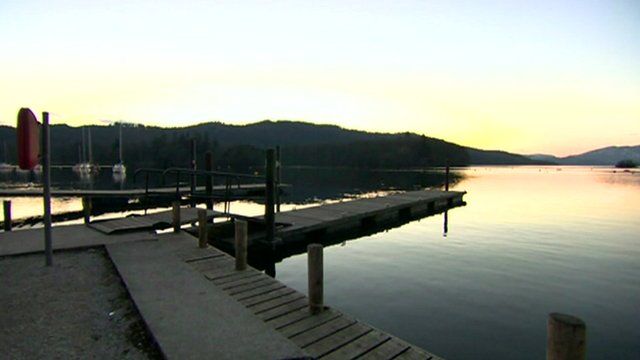 Video
Windermere boat pair die of suspected carbon monoxide fumes
A 36-year-old woman and a 10-year-old girl from Lancashire have died from suspected carbon monoxide poisoning on a private boat on Windermere in Cumbria.
North West Ambulance Service responded to calls of people with serious breathing difficulties. Emergency crews said the pair were found on a boat just after 16:00 BST.
They went into cardiac arrest and were taken by air ambulance to the Royal Lancaster Infirmary, where they were pronounced dead.
A man, who was also on the boat, is still being treated at the hospital.
The BBC's Helena Lee reports.