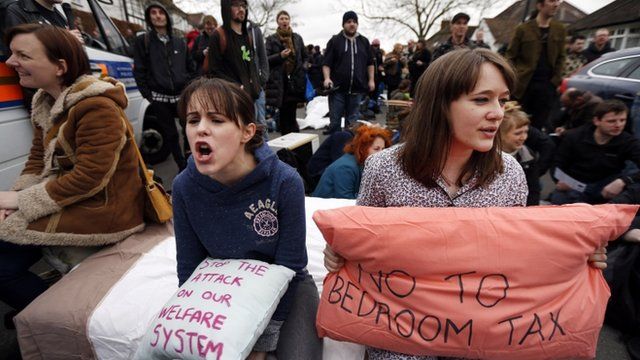 Video
People working 'to avoid benefit cap'
A government-imposed cap on many benefit payments nationwide is beginning in four London boroughs.
Couples and lone parents in Haringey, Enfield, Croydon and Bromley will not receive more than £500 a week while a £350 limit applies to single people.
The cap is set to be imposed across England, Scotland and Wales between July and September 2013.
Jobseeker's allowance, income support, child and housing benefit count towards it but not disability benefits.
Mark Hoban, Work and Pensions Minister, told the Today programme's Sarah Montague that "we need a welfare system that's affordable, that's fair, and encourages people into work".
On the benefits being introduced in London first, he said: "There are plenty of people on low incomes living and working in London."
He also asserted that people are finding ways to work because of the realisation that it is the best way to avoid the benefit cap.
Broadcast on BBC Radio 4's Today programme on Monday 15 April 2013.