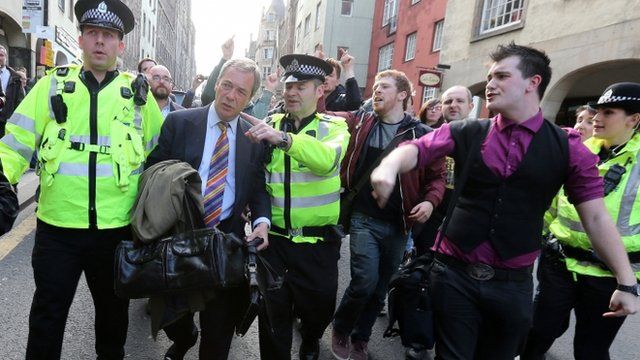 Video
Nigel Farage blasts 'fascist' protesters after Edinburgh demo
UKIP leader Nigel Farage has described protesters who besieged him in an Edinburgh pub as "fascist scum".
Mr Farage had to be escorted from the Canons' Gait pub in a police van after angry confrontations on Thursday.
In an interview with BBC Radio Scotland on Friday, which ended when Mr Farage hung up mid-conversation, he said the incident was deeply racist and displayed a total hatred of the English.
James Cook reports.
Go to next video: Farage: 'That interview was insulting'