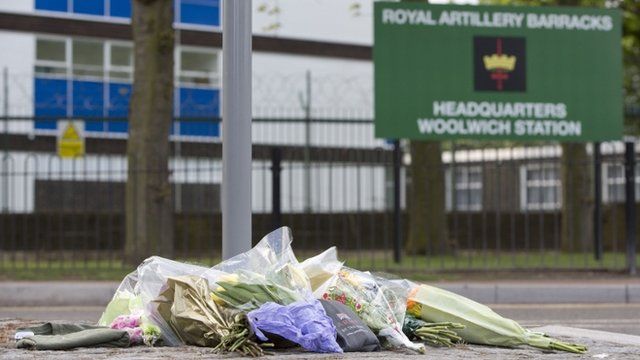 Video
Lady Neville Jones: Public will stay 'level headed about terrorism'
David Cameron is chairing a meeting of the government's crisis committee, Cobra, following the brutal killing of a man believed to be a soldier in Woolwich yesterday.
The victim, who has not been formally identified, was hacked to death by suspected Islamic extremists armed with knives and meat cleavers.
The attackers have spent the night under arrest in hospital after being shot by police.
Baroness Neville-Jones, a former security and counter terrorism minister, said part of the problem was the amount of hatred preached on the internet.
"One of the things which runs through the scene at the moment is the inspiration that comes from internet hate preaching and jihadist rhetoric and this is a very serious problem."
Lady Neville-Jones went on to welcome the condemnation of the attacks by Muslim groups, but called for even more to be done.
"We need to redouble our efforts in tackling the spread of this kind of rhetoric and indeed talking to people about what the nature of a democracy is and that the rights they have in a democracy and that this is not the way that it's legitimate to behave," she said.
She explained that she did not think there would be a public over reaction to the attack or future threat: "I think this country has a good record in being level headed about terrorism and I really do have a great deal of confidence in the good sense of the British public."
Richard Kemp, former commander of British Forces in Afghanistan, said that it was important to find out whether "this was the beginning of a planned wave".
First broadcast on BBC Radio 4's Today programme on Thursday 23 May 2013.
23 May 2013

From the section

UK