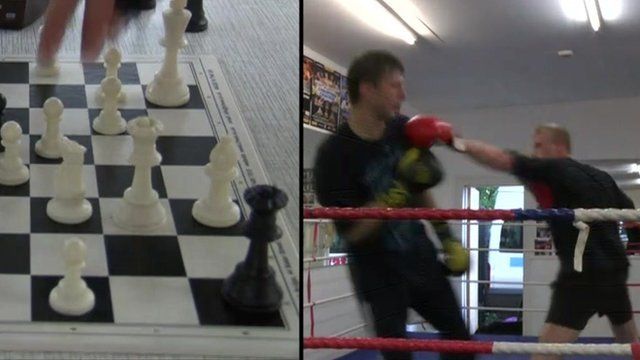 Video
Live the Story: Christian Parkinson tries chess boxing
In the latest instalment of his "Live the Story" series, the BBC's Christian Parkinson tests his mettle at chess boxing.
Chess boxing is a hybrid sport combining the mental workout of chess with the physical challenge of boxing.
Opponents play a four-minute round of blitz chess, followed by a three-minute round in the ring, alternating between the disciplines until one player is checkmated, or knocked out.
In the latest instalment of the BBC's Live the Story series, Christian Parkinson visited a North London chess boxing club to test his mettle in the ring - and on the board.
04 Oct

From the section

UK