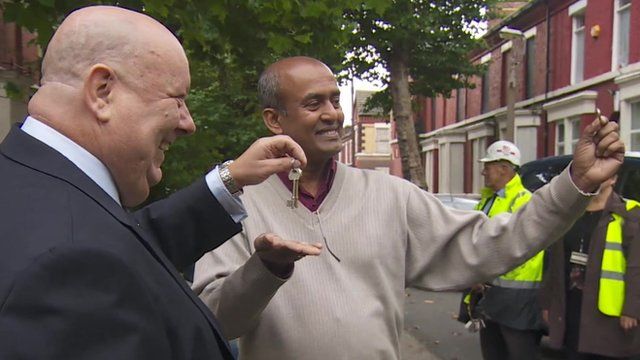 Video
Liverpool family buys house for £1
House prices are on the rise again, but today a cabbie from Liverpool bought his new home for £1.
The keys to the first £1 home sold in Liverpool have been handed over to its new owners.
Jayalal Madde applied for the council's "house for a pound" scheme, designed to regenerate areas with lots of derelict properties.
Andy Gill reports.
09 Oct

From the section

UK