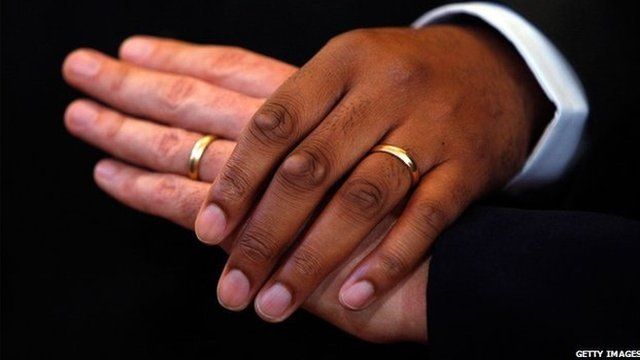 Video
Stormont gay marriage debate block 'unacceptable'
Northern Ireland's Equality Commission has said it supports same-sex marriages being introduced and that Stormont needs to take action.
The Democratic Unionist Party has twice tabled petitions of concern to effectively block votes about the subject at the NI Assembly, however they were not needed.
The party has indicated it will veto future bids to introduce legislation.
Chris Buckler reports.
Go to next video: House of Lords backs gay marriages