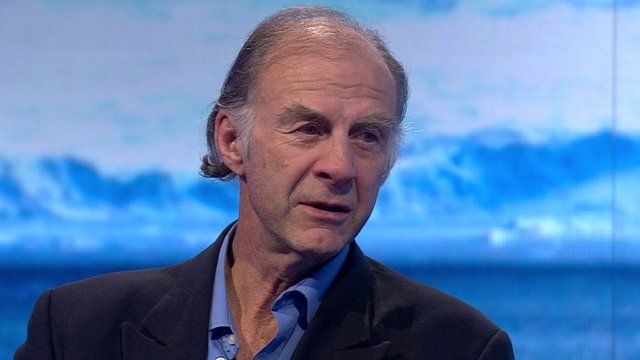 Video
'I cut my fingertips off with blade'
Sir Ranulph Fiennes tells BBC Newsnight's Kirsty Wark how he cut some of his own fingers off with a blade because of the pain they caused him.
Sir Ranulph Fiennes has led more than 30 expeditions, including the first polar circumnavigation of the Earth, and has endured some of the coldest and most hostile conditions on the planet in pursuit of discovery.
In testing the limits of his endurance to the maximum, he has also lost many of his fingers to frost bite.
He told BBC Newsnight's Kirsty Wark about how the "mummified fingertips" caused him so much pain that when he returned to the UK from an expedition he cut them off with a microblade.
15 Nov

From the section

UK