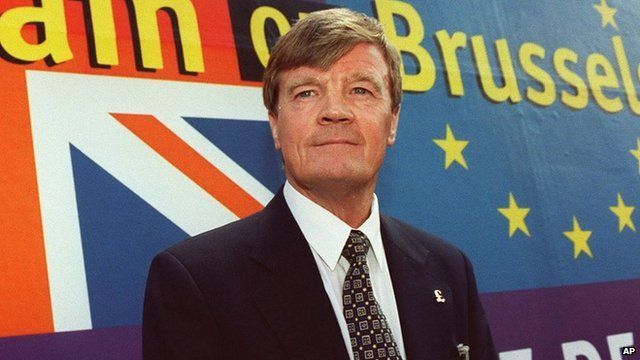 Video
'It's time to step up' says UKIP donor Sykes
The Yorkshire businessman Paul Sykes is funding a major part of UKIP's advertising campaign, in the run-up to the European elections in May 2014.
He has pledged to "do whatever it takes" to ensure UKIP wins the race to the European Parliament, and plans to "engage the British public in a subject that is very important to them".
Speaking to the Today programme, Paul Sykes, one of the UK's richest men, believes it is "time to step up and bring a referendum forward to 2015."
He said: "Why hang about to 2017 for the comfort of the political parties? We need to get this thing settled.
"We have now gone on to a free movement directive on people, we have got the borders of Bulgaria and Romania coming down. The British public don't even understand why this is happening.
"They don't know what we are signed up to," he added.
First broadcast on BBC Radio 4's Today programme on Monday 18 November 2013.
18 Nov 2013

From the section

UK