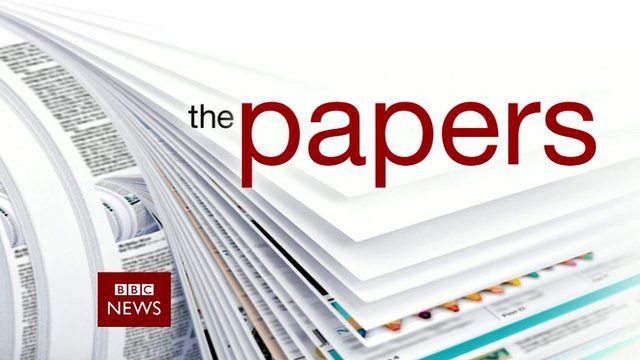 Video
The papers: Tuesday's front pages
Beth Rigby, of the Financial Times, and commentator John Kampfner discuss Tuesday's front pages for the BBC News Channel.
They start by focusing on the Times, which says parents are being encouraged to check children's mobile phones in case they've been targeted by paedophiles.
They also cast their eyes over stories in the Telegraph, about Britons being caught up in a tax raid aimed at foreigners, and the Financial Times, which suggests life has become more difficult for graduates than it was before the 2008 financial crisis.
Go to next video: Tracking internet paedophiles