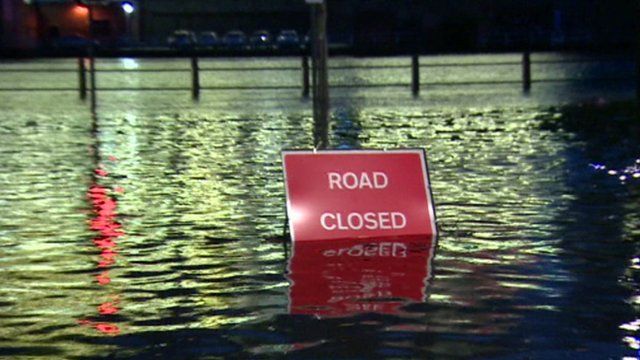 Video
Tidal surge: East coast braced as storm moves south
Two people have been killed after a powerful storm cut across Scotland and then moved south.
High winds have battered parts of Scotland, Wales, Northern England and Northern Ireland and more than 100,000 homes are without power.
The Environment Agency has issued 43 severe flood warnings as people in Lincolnshire to Kent are braced for what experts say could be the worst tidal surge in 60 years.
Jeremy Cooke reports.
Go to next video: High wind forces plane to abort landing