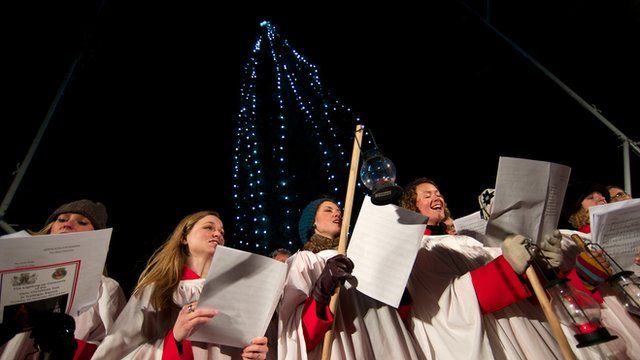 Video
The meaning of Christmas carols
Why have a handful of carols become the absolute standards of every carol service and concert around the country? What is it about them that has lodged them so firmly into the nation's Christmas? Is it more than familiarity?
According to conductor Jeremy Summerly carols do not have their origins in Christianity or Christmas but in dance and folk tunes.
Of course there are some genuinely new ones like Silent Night which was composed specifically for Christmas in 19th century - but these are not true carols in the oldest meaning of the word.
07 Dec 2013

From the section

UK