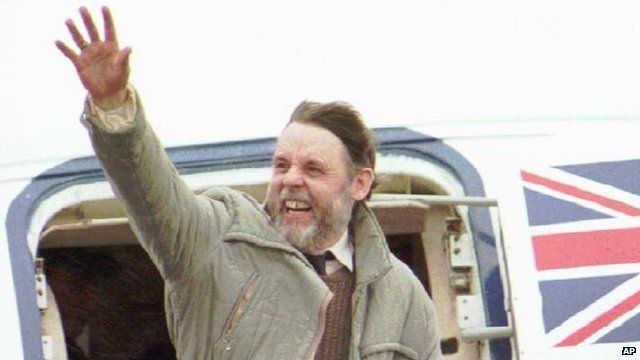 Video
Without ransom 'the likelihood would have been death'
Senior Foreign Office officials have told the BBC that there is a direct link between ransoms paid to terrorists in Mali and Yemen for European hostages and subsequent acts of terrorism.
All the G8 countries agreed at a summit in June not to pay ransoms to kidnappers.
Nigel Brennan, who was kidnapped in Somalia in 2008 and held for 15 months until his family paid a ransom, told the Today programme that had his family "not stumped up the ransom money, the likelihood would have been death".
Asked about the the G8 countries' policy he said it is necessary "to put yourself in a family situation".
He added that his family were told by the Australian government that "by paying a ransom they would be breaking 13 Commonwealth and international laws for giving money to a terrorist organisation".
Terry Waite, who was held hostage in Lebanon for almost five years until 1991, said that he feels governments are right to take the "long-term view".
"I do think the Foreign Office line is right, that in fact by payment of ransom you do increase the possibility of more and more hostages and increase terrorism," he continued.
First broadcast on BBC Radio 4's Today programme on Friday 13 December 2013.
13 Dec 2013

From the section

UK