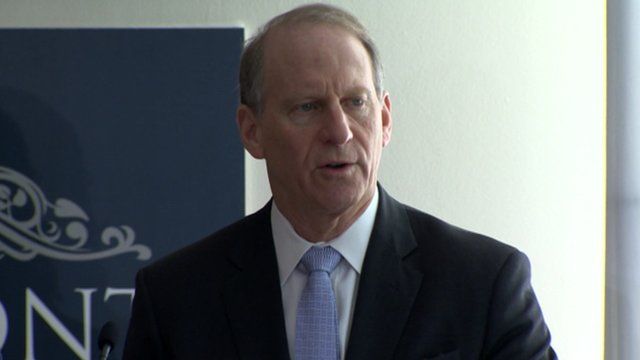 Video
Richard Haass on N Ireland: 'We are trying to build the peace'
Former US diplomat Richard Haass has returned to Belfast to resume talks aimed at solving some of Northern Ireland's most contentious issues.
Dr Haass and Harvard professor Meghan O'Sullivan were brought to Northern Ireland in July by the first and deputy first ministers.
They returned to the US for Christmas after talks broke up without agreement in the early hours on Christmas Eve.
Dr Haass said: "The Belfast or Good Friday Agreement ended the conflict, what we are trying to do is build the peace."
Go to next video: Haass in Belfast for NI talks