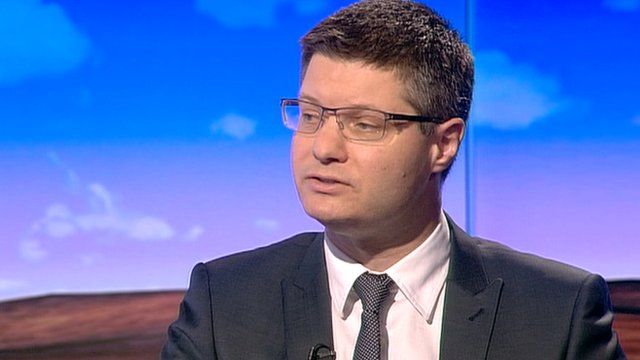 Video
Wolfson: EU becoming a government above governments
Are we risking isolation by trying to renegotiate our membership of EU? Absolutely not, according to Lord Simon Wolfson, Chief Executive of Next, who is part of an alliance of executives and entrepreneurs who want to transform the EU into a trade-focused engine for growth.
Lord Wolfson spoke to Simon Jack, the Today programmes Business presenter.
"Everyone in the business community agrees that Europe needs to change," he said. "The question of whether we should stay in or out, depends on whether it changes enough."
"What is the EU there for? Is it a vehicle for greater freedom in Europe?" he asked. "Or is it a government above governments?" According to Wolfson, the EU is becoming the latter and is "ever more hungry for power".
He conceded: "The EU is an enormous advantage to business - it's the largest free-trade block in the world." But he also added: "We do not want to become part of an extremely undemocratic and dictatorial organisation."
First broadcast on BBC Radio 4's Today programme on Monday 30 December 2013.
30 Dec 2013

From the section

UK