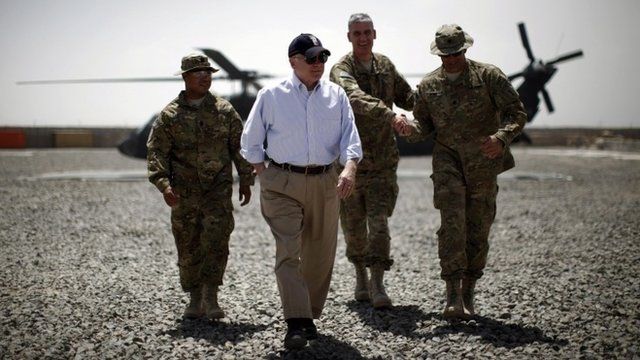 Video
Robert Gates: Iraq future 'at risk'
A wave of attacks in Iraq on Wednesday has killed at least 75 people - making it one of the bloodiest days in months.
At the same time - groups linked to al Qaeda have taken control of key areas, including the city of Falluja.
Robert Gates, the US Defence Secretary who oversaw much of the war in Iraq, spoke to the BBC's Stephen Sackur about the current situation there.
He said that the violence, coupled with political mismanagement, is putting Iraq's future at risk.
Go to next video: Ex-Pentagon chief criticises Obama