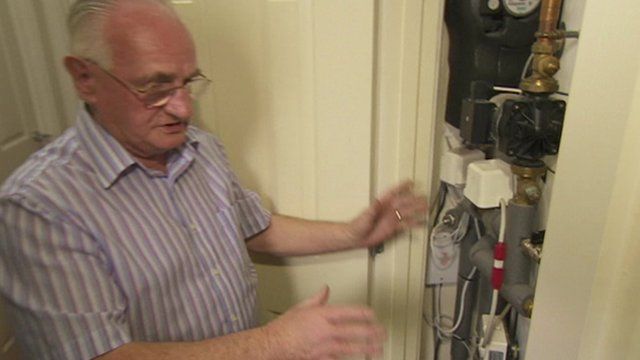 Video
Close up look at solar-powered home
Keith Eggington lives with his wife Joan in a solar-powered house in Rotherham. He explains the huge benefits to being powered by the sun.
The number of roofs being used to generate solar power has recently reached more than 500,000 for the first time.
Keith Eggington lives in one of a cluster of houses all with solar panels generating electricity and solar heaters for their hot water in Rotherham.
He explained the benefits of having a solar-powered house to the BBC's John Maguire.
31 Jan

From the section

UK