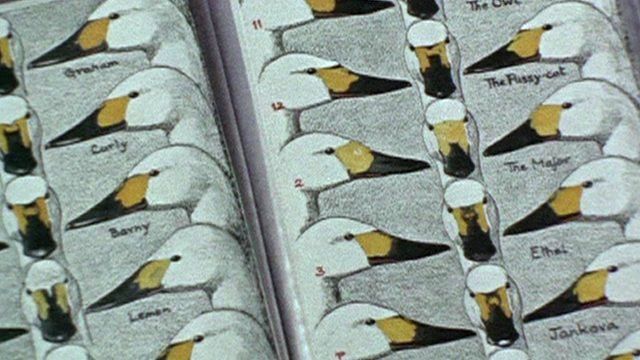 Video
Swan project celebrates 50 years
A research project started by conservationist Sir Peter Scott, recording the unique faces of migratory swans visiting Slimbridge in Gloucestershire, is celebrating its 50th year.
Fifty years ago the conservationist Sir Peter Scott made an historic discovery.
While indulging in his passion for painting and sketching Bewick swans, he noticed that each one had a different face.
His artistic endeavour has become one of the world's longest-running research projects.
John Maguire reports.
11 Feb

From the section

UK