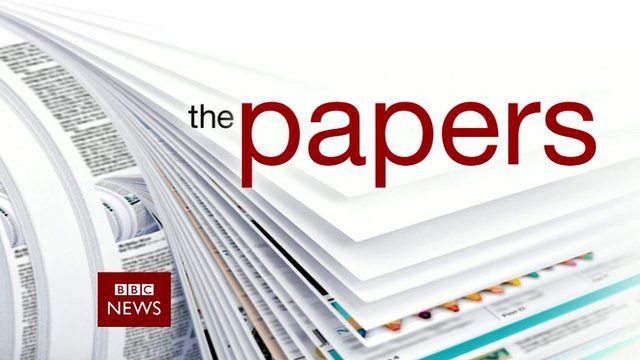 Video
The papers: Sunday's front pages
Cosmopolitan editor Louise Court and author and journalist Shyama Perera reviewed Sunday's newspapers for the BBC News Channel.
They began by discussing the range of coverage on the flooding and stormy weather in the wake of the latest disruption across the south of England on Friday night.
The pair then moved on to the stories about the birth of pop mogul Simon Cowell's baby before examining claims in the Sunday Telegraph that some doctors are being paid as much as £3,000 a shift to work in NHS hospital A&E units because of staff shortages.
The review ended with a look at comments by Dame Helen Mirren in the Observer about the way TV and films depict violence against women.