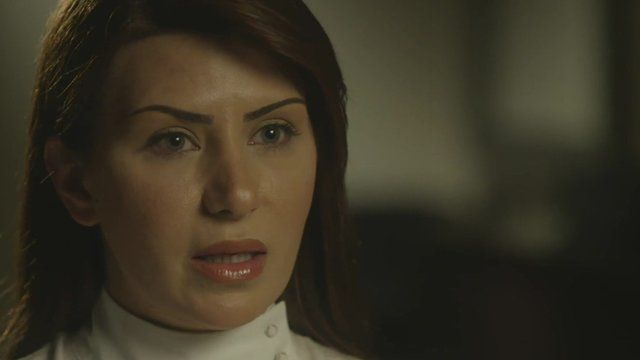 Video
'I can't tell them he's dead, I don't believe it'
The wife of a British businessman who went missing in Dubai has said it is 'unbelievable' the UK government passed on his private documents to Iran before his disappearance.
Abbas Yazdi is thought to have been kidnapped by Iranian intelligence agents in June 2013.
The Home Office said it could not comment.
Last month, three Iranians were arrested in Dubai in connection with the case.
Mrs Yazdi said the Foreign Office told her they have information her husband is dead - but no-one is able to confirm this.
In her first TV interview, Atena Yazdi has said she cannot tell her children their father is dead because she does not believe it.
The BBC's Panorama programme has been investigating her husband's abduction.
Panorama - Kidnapped: Betrayed by Britain?, BBC One, Monday, 24 February, at 20:30 GMT and then available in the UK on the BBC iPlayer.
Go to next video: The reality of living with flooding