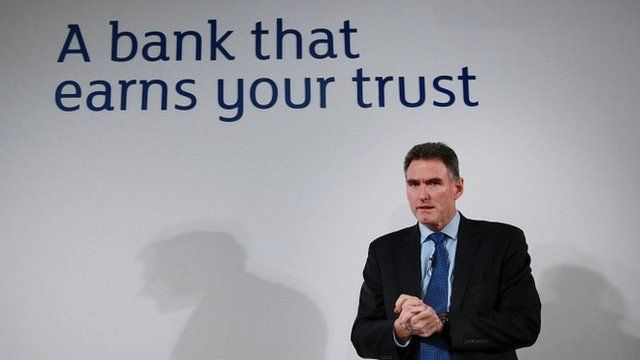 Video
RBS boss outlines bank's plans after posting £8.2bn loss
Royal Bank of Scotland (RBS) chief executive Ross McEwan has given a speech outlining his plans for the bank, after it posted a pre-tax loss for 2013 of £8.2bn.
Speaking in east London he said it was vital that RBS regained the public's trust: "We are the least trusted company in the least trusted segment in business".
"The days when RBS sought to be the biggest bank in the world are well and truly over," Mr McEwan added. "Our ambition is to be a bank for UK customers, the best bank for UK customers."
Go to next video: RBS boss: £8.2bn losses 'sobering'