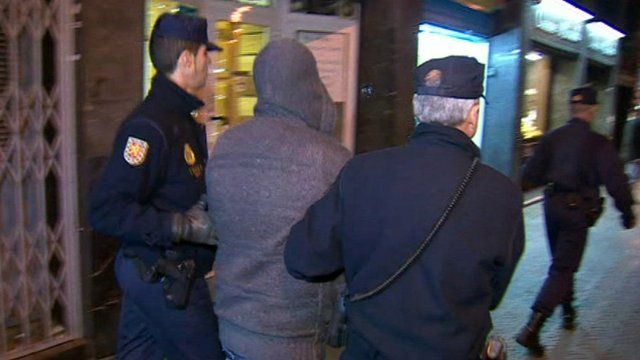 Video
Crackdown on 'boiler room' fraudsters
More than 100 people have been arrested by police in the UK and worldwide in what is believed to be the biggest operation against "boiler room" scams.
The operation against criminal gangs who trick people into investing in worthless shares was led by City of London Police.
There are 850 confirmed victims of the gangs in the UK, but the real figure is likely to be in the "multi-thousands".
Robert Hall reports.
Go to next video: Gangs 'hot wiring' energy supplies