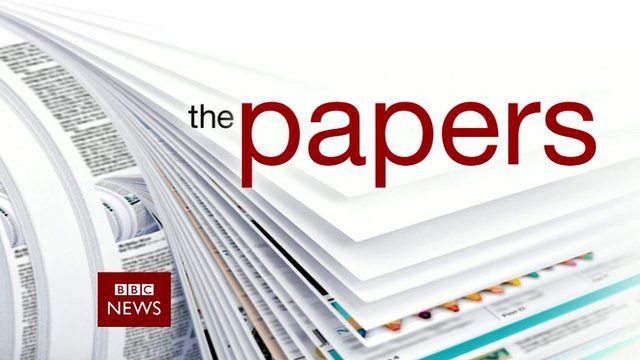 Video
The papers: Saturday's front pages
Broadcasters John Stapleton and Henry Bonsu reviewed Saturday's newspapers for the BBC News Channel.
They began by discussing the coverage of the latest events in Ukraine, amid speculation that Russia has deployed troops to Crimea.
The conversation moved on to a story focusing on comments by the owner of British Airways that Scottish independence could be a "positive development" for the company.
A front page story in the Times that London mayor Boris Johnson is being urged by allies of the prime minister to stand for election as an MP at the next general election was also examined.
Other talking points included reports on the sentencing of triple murderer Joanne Dennehy and the Daily Mail's lead story about a survey it commissioned on GP appointments.