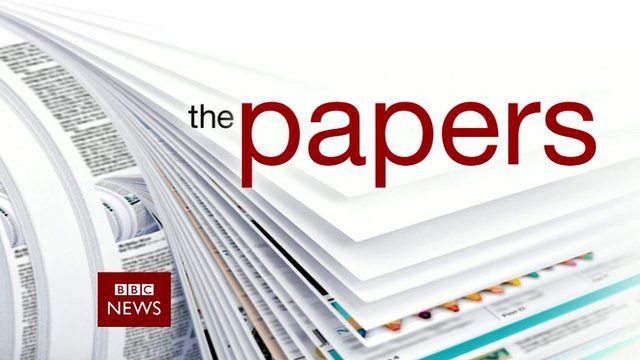 Video
The papers: Sunday's front pages
Broadcaster David Akinsanya and author and journalist Shyama Perera reviewed Sunday's newspapers for the BBC News Channel.
The discussion began with a look at the latest reports on the political crisis in Ukraine - and the dramatic photographs of Russian troops in Crimea and citizens in Kiev featured on the front pages of the broadsheets.
An Observer story that Labour hopes to make school pupils study maths and English up to the age of 18 was also examined.
The conversation moved on to two political stories - news that David Owen, who help found the Social Democrats party in the 1980s, is donating £7,500 to Labour, and calls by Liam Fox for the Tories to bring in a stricter immigration policy.
The review ended with a Sunday Telegraph story highlighting a study about women in the workplace.