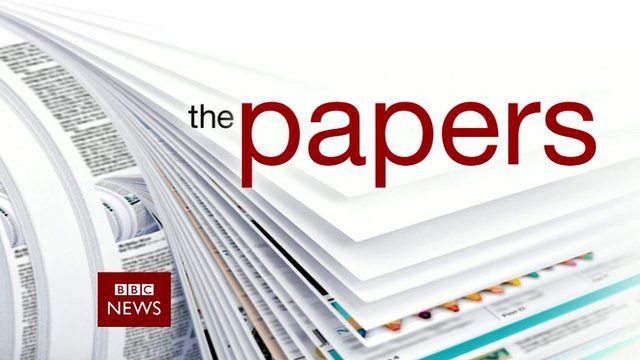 Video
The papers: Wednesday's front pages
Kevin Schofield, chief political correspondent at the Sun, and the Daily Telegraph women's editor Emma Barnett reviewed the papers for the BBC News Channel.
They began by discussing reports that Labour leader Ed Miliband would be unlikely to hold an in/out referendum on EU membership, should his party get elected.
The pair also discussed the Independent's front page picture of the RMT union leader Bob Crow, who died on Tuesday, which appears with the caption: "I didn't always agree with him but..."
They then moved on to a story in the Times which quotes Malaysian police as saying that two passengers who boarded the flight from Kuala Lumpur, which went missing on Saturday, using stolen passports were not connected with terrorism.
Go to next video: Miliband sets out EU referendum policy