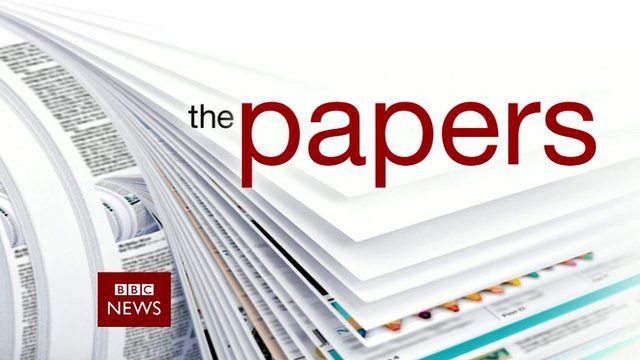 Video
The papers: Sunday's front pages
Freelance journalist Eva Simpson and Emily Ashton, the Sun's Whitehall correspondent, reviewed Sunday's newspapers for the BBC News Channel.
The discussion began with a look at the coverage of the search for the missing Malaysia Airlines plane - the story appears on the front pages of most papers following a news conference on Saturday at which the country's prime minister confirmed the jet's communications systems was deliberately disabled.
They then examined an article in the Sunday Telegraph in which Prime Minister David Cameron sets out the changes he wishes to see made to the European Union.
The other talking points were a Sunday Times story suggesting Mr Cameron wishes to ease some of the restrictions on fox-hunting and an Observer interview in which Business Secretary Vince Cable called for the high-speed HS2 rail line to be extended to the north of England more quickly than planned.
16 Mar 2014

From the section

UK