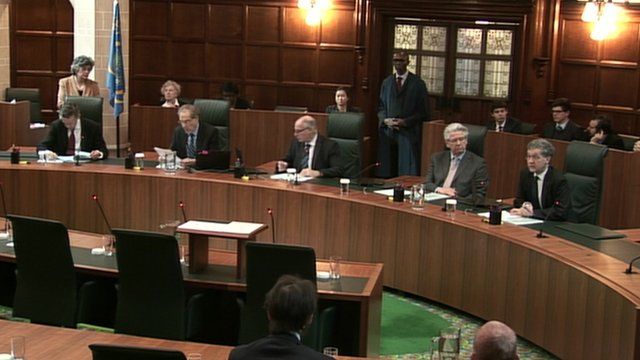 Video
Richard Durkin wins 16-year laptop wrangle with HFC bank
A man has won a 16-year dispute over a laptop bought at a branch of PC World.
Richard Durkin, 44, claimed the HFC bank ruined his credit rating after he tried to back out of an agreement to buy a £1,499 computer in 1998.
Mr Durkin took his case to court and initially won, but it was overturned.
The Supreme Court in London has now allowed his appeal and ruled he should receive £8,000 in damages.
However, the court rejected Mr Durkin's claim for six-figure damages for the extra interest he paid and for the loss of the capital gain on a Spanish property.
Lord Hodge delivered the judgement.
26 Mar 2014

From the section

UK