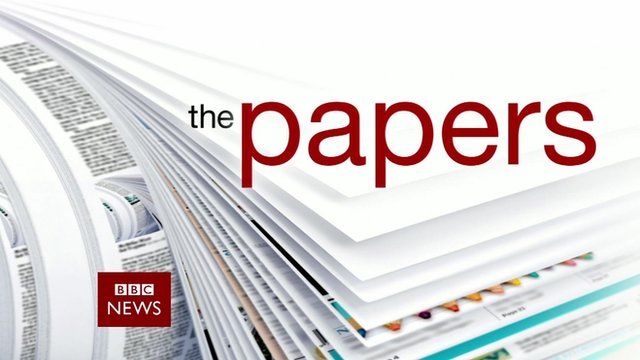 Video
The papers: Friday's front pages
Broadcaster Bonnie Greer and Times deputy political editor Sam Coates joined the BBC News Channel to review the front pages.
They began by discussing the Guardian's front page lead about Labour's appointment of US President Barack Obama's former election chief to support Ed Miliband as a strategist.
The pair then moved on to a story on the front of the Times, about the latest diplomatic manoeuvres over the unrest in Ukraine, and reports in the Daily Telegraph and Times about concerns over the skills of foreign-trained doctors.
Go to next video: Deal struck to calm Ukraine crisis