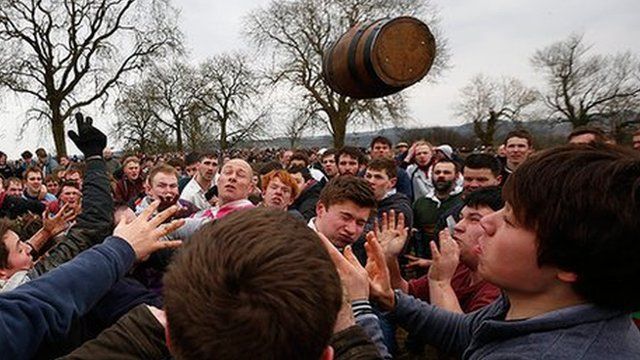 Video
Bottle kicking contest draws Easter Monday crowds
A 200-year-old Easter Monday tradition - the Hallaton Bottle Kicking contest - has been taking place in Leicestershire before an audience of thousands.
The contest involves villagers from Hallaton and neighbouring Medbourne trying to move a keg of beer over the hills back to their respective village in a rugby-like scrum.
Some members of the victorious side are allowed to climb to the top of the Buttercross monument in Hallaton and drink the beer from the kegs after the event.
Victoria Hicks reports.