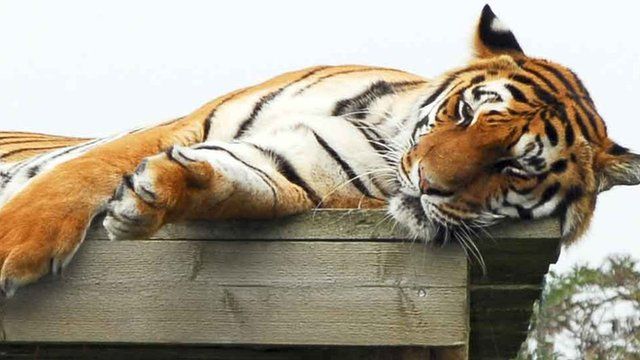 Video
'Tiger escape' alarm halts egg hunt
Staff have told the BBC about the moment they believed a tiger had escaped its enclosure at Shepreth Wildlife Park in Cambridgeshire.
Visitors were shepherded inside buildings after a "big cat escape alarm" was set off during an Easter egg hunt on Saturday.
Rebecca Willers, curator, described hearing the siren and rushing to the big cat enclosure, only to find the tigers sunbathing.
It is believed the alarm was set off deliberately, and although no culprit was found, the egg hunt resumed a short time later.
Go to next video: Tiger triplets born at London Zoo