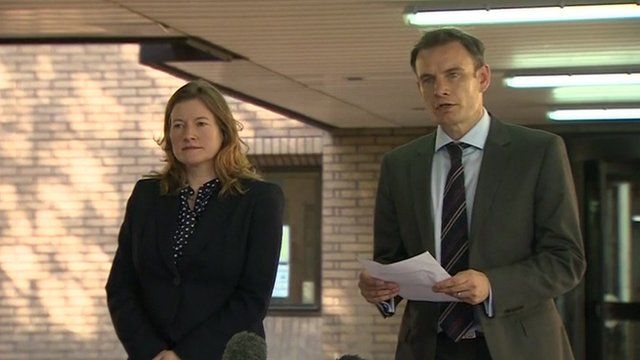 Video
Police and CPS Max Clifford statement
The Metropolitan Police and Crown Prosecution Service have thanked the victims for helping secure the conviction of Max Clifford on eight charges of indecent assault.
Det Chief Insp Michael Orchard and Jenny Hopkins also said they hoped the verdict would help people have confidence in the criminal justice system.
Mr Clifford was cleared of two other charges of indecent assault, while the jury at Southwark Crown Court failed to reach a verdict on another charge.
Go to next video: Max Clifford emerges from court