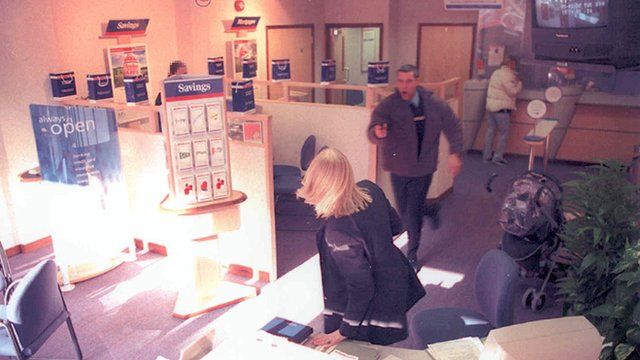 Video
Skull Cracker victim 'thought I wasn't going to survive'
The violent armed robber Michael Wheatley who went missing after being temporarily allowed out of jail has been sighted in south west London according to police.
Wheatley who has been called the "Skull Cracker" was given 13 life sentences in 2002 for a series of brutal raids on banks.
Today presenter Sarah Montague spoke to one of his victims, Clare Townsend, a retired head teacher who gave her reaction to the news.
"I was quite shocked when I heard he had absconded, I'm a bit perplexed that he was in an open prison."
She described the day of the attack: "I was in a small branch of the Halifax, he was standing beside me and all of a sudden he grabbed me round the neck, put a gun to my temple and started screaming at the cashiers to give him money."
She added, "You don't imagine standing next to someone who seems quite innocuous who puts a gun to your head, I really thought I wasn't going to survive."
First broadcast on BBC Radio 4's Today programme on Tuesday 6 May 2014.
06 May 2014

From the section

UK