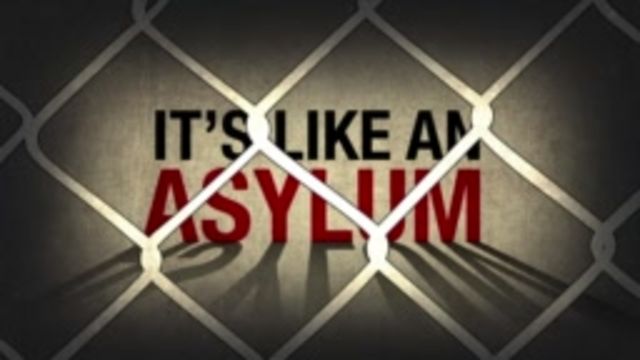 Video
Immigration detainee: 'It's like a mental asylum'
The BBC has been given a rare insight into what goes on inside the UK's 13 immigration removal centres.
About 3,000 would-be immigrants are held in the centres, and although journalists are not allowed inside, the BBC's Catrin Nye managed to speak to a number of detainees by phone.
In a series of phone calls, Edwin Sandy speaks from inside Dover immigration removal centre in Kent, describing difficulties relating to other inmates and poor sanitation.
"It's like a mental asylum in here," he said. "It's crazy."
You can listen to Catrin's full documentary, The Detained, online now, or hear it on Monday 12 May at 17:00 BST on BBC Asian Network; you can watch her film on Newsnight at 22.30 on BBC Two.