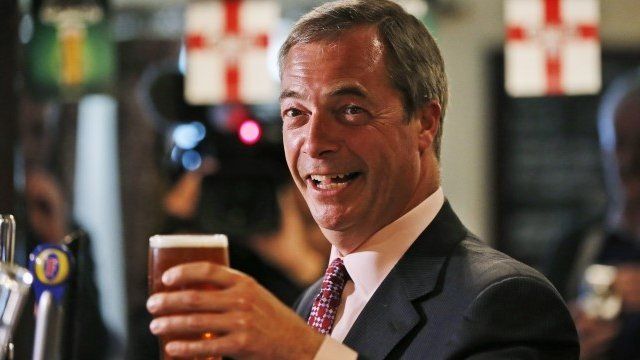 Video
Nigel Farage: 'I will stand as an MP, south of the river'
UKIP leader Nigel Farage has said his party will be "serious players" at the 2015 general election, in with a chance of securing representation in the House of Commons for the first time.
Results in from England's local elections show gains for UKIP across the country but the party does not yet control any local authorities.
Labour is also making gains with Tories and Lib Dems both losing councillors.
Iain Watson reports.
Go to next video: Farage heralds UKIP as 'serious players'