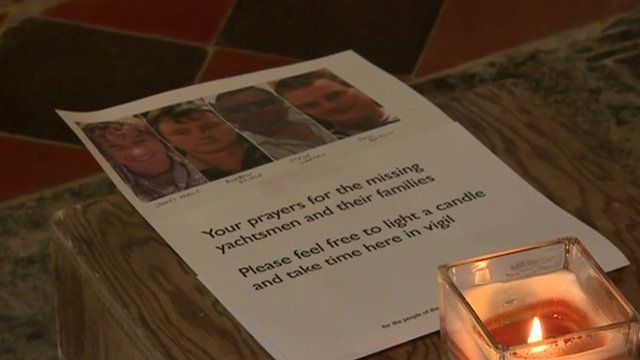 Video
Missing yacht Cheeki Rafiki found with life raft
A capsized yacht belonging to four missing British sailors still contains the life raft it was hoped they had escaped on, the US Coast Guard has confirmed.
A US navy team found the Cheeki Rafiki on Friday and a swimmer confirmed that the cabin was flooded and all its windows were shattered.
American authorities have now ended their search for the men, with no reported sightings.
Duncan Kennedy reports.
Go to next video: Wreck of missing UK yacht found