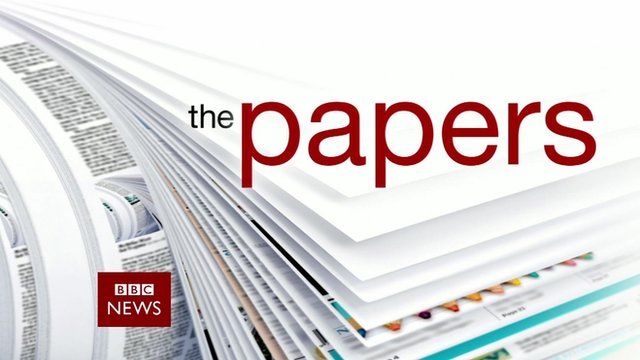 Video
The papers: Monday's front pages
James Rampton of The Independent and Mina Al-Oraibi, of London-based Aravbic newspaper Ashraq Al-Aswat joined the BBC News Channel to review Monday's papers.
Among the headlines they discuss, is The Guardian's. It focuses on calls to have the 2022 World Cup bidding process rerun.
They also look at The Independent's lead, which says Labour is mulling an increase in NHS spending if it wins the next election.
And they look into The Daily Mail's story that Nigel Farage is seeking to woo Tory voters to UKIP by pledging to cut the top rate of tax and build a grammar school in every town.