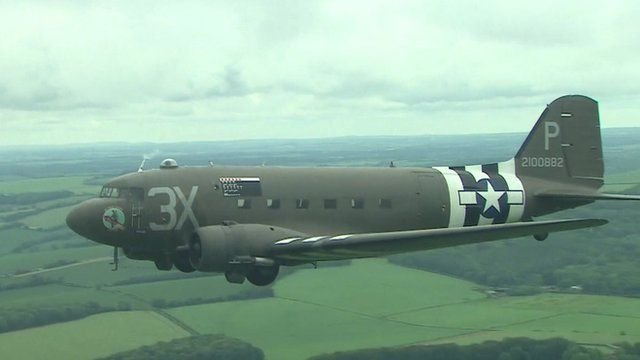 Video
The role of the DC-3 Dakota on D-Day
The 70th anniversary of D-Day - the biggest seaborne invasion the world has ever seen when allied forces landed on the coast of France on 6 June 1944 - is being commemorated.
Crucial to the success of the mission was the airborne assault and this was spearheaded by the DC-3/C-47 Dakota plane. Hundreds of aircraft dropped thousands of allied paratroopers on enemy targets in Normandy. Their job was to protect the men on the beaches from German counter-attacks.
Duncan Kennedy reports.
Go to next video: Historic gathering at WW2 airfield