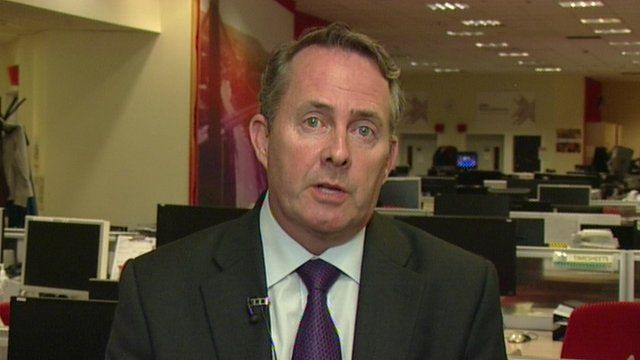 Video
Iraq conflict: 'Rule nothing out', Liam Fox urges
A former UK defence secretary has said the possibility of sending British troops back to Iraq should not be ruled out.
Tory MP Liam Fox told BBC Newsnight the consequences of an insurgent victory in the country were "potentially catastrophic". Foreign Secretary William Hague has already stated that Britain will not intervene militarily.
An Islamist insurgency has seen militants take control of two major Iraqi cities and the UN says hundreds may have been killed in recent days.
Go to next video: 'No British military force in Iraq'