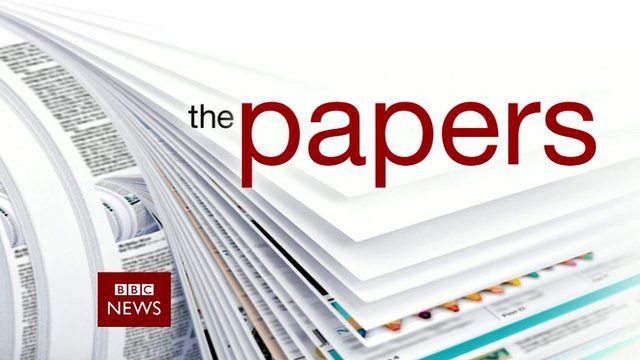 Video
The papers: Tuesday's front pages
Colleen Graffy, law professor at Pepperdine University in the US, joined Daily Mirror political editor Jason Beattie to review the papers for the BBC News Channel.
They began by discussing the Times's front-page picture story about the jailing of three journalists in Egypt, before moving on to its lead about British Muslims "flocking" to a hardline sect.
The pair also examined reports of Prime Minister David Cameron being left isolated by other European leaders in his opposition to the election of Jean-Claude Juncker as European Commission president, and the Daily Mail's front-page story suggesting that patients are being removed from GPs' lists by overwhelmed practices.
Go to next video: Shock at al-Jazeera Egypt sentences