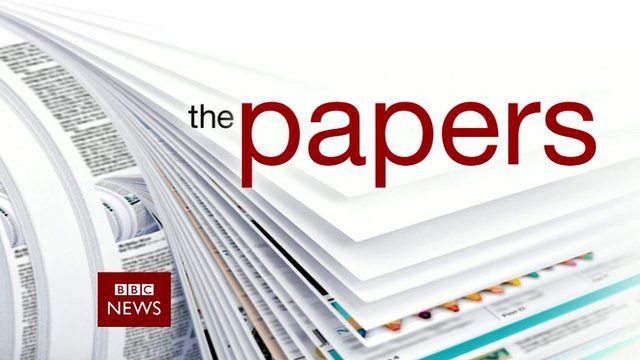 Video
The papers: Sunday's front pages
Journalist and author Matthew Green and the political journalist Sean Dilley joined the BBC News Channel to review Sunday's newspaper front pages.
They discuss the way the papers handle the story of David Cameron's failed attempt to block Luxembourg's Jean-Claude Juncker from becoming president of the European Commission.
They also examine the Sunday Times' front page story about a legal challenge to the policy of fining the parents of children who are taken out of school during term-time.
And they discuss the Observer's lead, which focuses on cash shortages in the NHS.