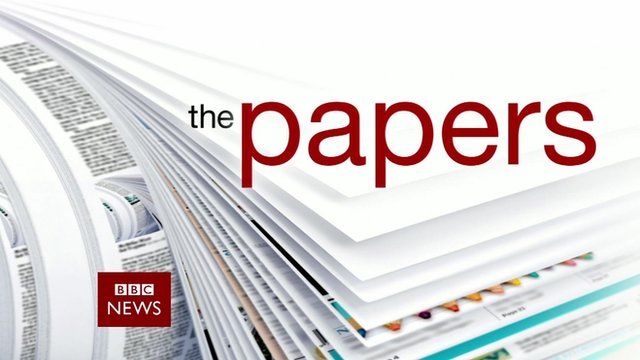 Video
The papers: Thursday's front pages
Broadcaster Penny Smith and Financial Times economics correspondent Sarah O'Connor joined the BBC News Channel to review Thursday's front pages.
They began by discussing the i's front page, which reports on the "earnings gap" between state school pupils and those who are privately educated.
The pair then moved on to the Financial Times's front page, which suggests that British employers are unhappy at a lack of highly skilled migrants coming to the country in the face of visa curbs.
They also looked at a story in the Guardian about former Prime Minister Tony Blair being criticised for offering advice on economic reform to the Egyptian President Abdul Fattah al-Sisi.