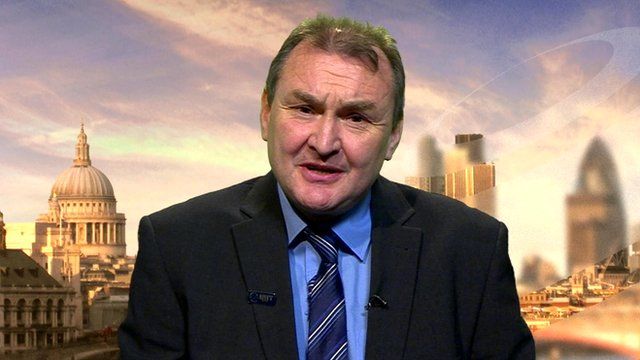 Video
NUT on public sector strike: 'Teachers are dragged down by workload'
Strikes are taking place across the UK in a series of disputes with the government over pay, pensions and cuts, with more than a million public sector workers expected to join the action.
Teachers, council staff, firefighters and civil servants are among those taking part.
Kevin Courtney of the National Union of Teachers said his members were going on strike because of an increase in their workload, which threatened a teacher shortage.
Go to next video: Public sector workers in mass strike