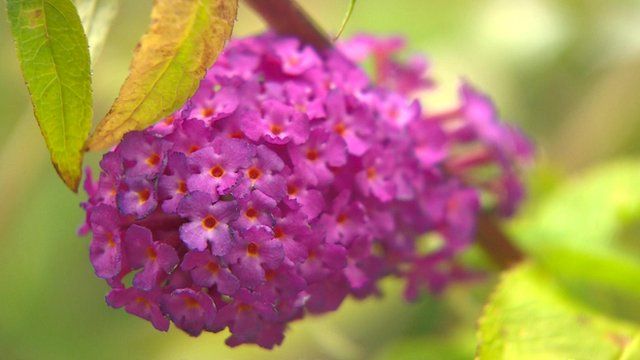 Video
Is buddleia threatening our native plants?
To gardeners the buddleia is the perfumed haunt of butterflies who seek out its nectar. But to government officials and Network Rail, it is a scourge - smothering native plant species and damaging infrastructure with its restless tendrils.
Whitehall has branded the buddleia a 'non-native invader' and calls on gardeners to deadhead its flowers before they can seed.
Now, during its late summer zenith, buddleia is unbelievably common, as Stephen Smith reports for BBC Newsnight.
27 Aug 2014

From the section

UK