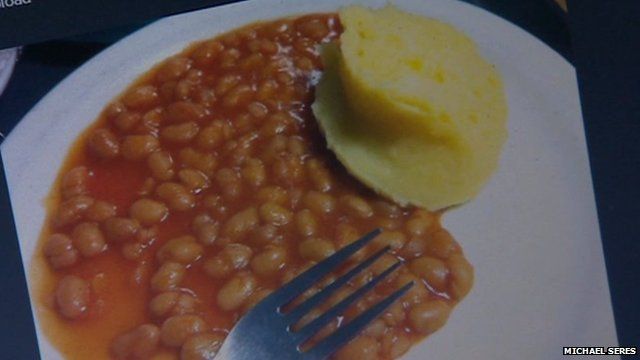 Video
Blogger Michael Seres on poor hospital food experiences
The Health Secretary Jeremy Hunt is announcing measures to try to improve the food served to hospital patients in England.
Mr Hunt says the new standards will be enforced through legally-binding NHS contracts, but campaigners have criticised his plan as "woefully inadequate".
Michael Seres suffers from the bowel condition Crohn's disease and has blogged about the hospital food he has been served over the last 30 years.
He said: "No clinician has ever advised me to eat the hospital food."
Go to next video: Hospital food standards shake-up